"From Dragobete to Whitsuntide Feast – traditions and legends at Romanians" – show contest at the Cultural House Roman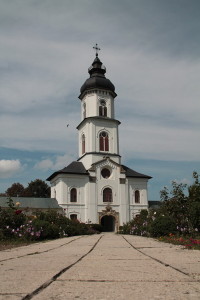 In the program School Different, today April 8th 2015, at 11.00 will begin competition "From Dragobete to Whitsuntide Feast – traditions and legends at Romanians", seventh edition, held in Roman. It's an attractive race on stage, in the Great Hall of the House Culture of Trade unions, betwen 9 teams of three students representing colleges and schools in the city 1. Team Determined of the Sports High School o; 2. Team Romantics from Roman Voda National College; 3. Team Adorables of Technology High School Vasile Sav; 4. Team Witty representing secondary schools; 5. Team Protectors of Technical College Petru Poni; 6. Team Overcomers of Technical College Miron Costin; 7. Team Exuberants from Theological High School Bishop Melchizedek; 8. Team Venturesomes from Roman Catholic High School St. Francis of Assisi; 9. Team Enthusiasts from Danubiana Technical College.
Within the contest, is checked general knowledge of competitors of the most important holidays and traditions from Dragobete and ending with Whitsuntide, but also the culture and history of the Roman city.
The event includes artistic moments performed by young talents from Roman Voda College that have affirmed in recent years at various competitions and music festivals held in the country, Alexandra Chiţimuş and Cristian Prajescu.
The winning crews receive cash prizes and diplomas for first place, second place, third place and a reference for fourth place, other teams receive certificates of participation, and all participants will receive mascots.
As in previous editions, we hope that the room is overcrowded and colleagues of those on the contest scene will support the team! Who will win this year? We're curious …