Autumn Emotion in Neamt County
18 October 2010
No Comment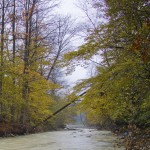 Neamt County is full of great sceneries that change from one season to another and now it's autumn's time to dress the entire county in wonderful colors that awaken a true autumn emotion in the heart of each and every one of us. The rusty colors, that special perfume of grapes and apples, the wonderful forests: all these elements are working together in Neamt County to create a complete and beautiful autumn image.
Every year, in October, it seems that the sun itself comes down to Earth and dresses the trees and the entire nature in warm colors: the vineyards, the gardens, everything is bright and colorful. Everything amazes you through color and light. Come visit Neamt County in autumn and you'll have the chance of a great experience.
Among the most interesting locations that look simply spectacular during autumn here are three:
"Codrii de Arama" Forest (The Cupper Forest) is located on Filioara hill from Agapia commune. This forest is made of old holm-oak trees that each autumn turn in a colorful spectacle. The most interesting time to view this forest is at sunset.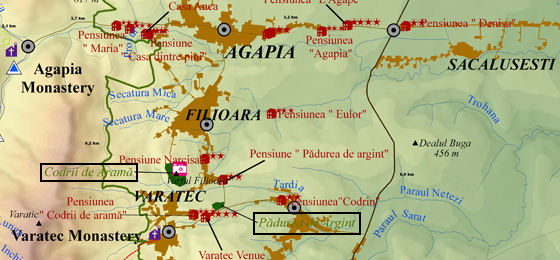 "Padurea de Argint" Forest (The Silver Forest) is located in Agapia commune, right before you arrive at Varatec Monastery. This white forest can be seen from "Codrii de Arama" Forest … and the view is spectacular!

"Padurea de Smarald" Forest (The Emerald Forest) is located between the valley of Nemtisor Creek and Neamt Creek and it's made of old oak trees that have over 150 years. The impressive dimensions of the trees and the rusty colors of autumn impress the tourist.
Autumn is the season preferred by photographer. Neamt County can offer great natural sceneries. You can have a passion for photography or just outdoor walking: either way you'll have a great experience during autumn in Neamt County.