Equestrian tourism in Neamt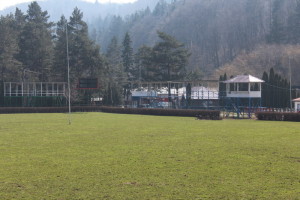 In the last years equestrian tourism has taken a considerable momentum and is increasingly successful. Those who visit the tourist resort of national interest Piatra Neamt may, among other opportunities, make a relaxing stroll, leisure, horseback or carriage rides. They will be accompanied by a guide on a route that they themselves can propose on the mountain paths Cernegura, Cozla, Carloman or Pietricica and surrounding streets. The walks are planned with a day before and are planned with trained horses for tourism horseback or carriage. Reservations can be made either by telephone order at the numbers 0745 861 035 or 0743 111 616 or directly at the Virgil Bărbuceanu Horse Base from Complex Strand. Tariff for horseback or carriage ride is 40 lei per hour. Within this complex there are possibilities of leisure accommodation in houses equipped with all facilities.
Also in Neamt County, in Timişeşti village, in a charming landscape, where Ozana water flows into the water of Moldova, there is also a horse base that holds one of the most important stud farms in the country – Deposit of stallions Dumbrava. Here too, is organized on request for tourists, recreational rides on horseback or carriage through the surroundings, on a route that includes Padurea Dumbrava (3.5 km), tourists being accompanied by a sports instructor. Appointments are made in person at the headquarters base or by phone 0233 211 696, 0745 566 826 or 0732 010 513,with 24 hours before. Tourists can benefit from of accommodation, and the price for horseback or carriage ride is 40 lei per hour.