Looking for Investors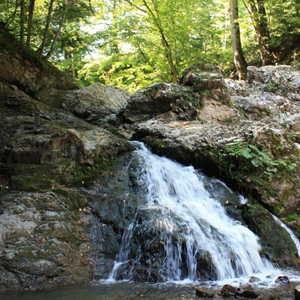 Negulesti village from Soimului commune, Neamt County is well known for its balneal – climacteric potential and it also represents a hotspot in the local touristic development plan.
The waters from the mineral creeks from Negulesti Balneal Resort can be used for the following health problems:
– Prophylactic treatment
– Degenerative rheumatics of the spine and lower articulations
– Rheumatic tendinitis
– Post-traumatic affections of muscles, articulations and peripheral nerves
Here some of the medical procedures that can be performed in Negulesti Resort:
1. Electro-therapy (electroplating, ionization, partial and general hydro bath, vibrating table, exponential currents, stimulating currents and so on)
2. Photo-therapy ( ultraviolet light bath partial and general)
3. Hydro-thermo- physiotherapy (partially complete and full frictions, full or partial wraps moist, dry packs, poultices with different chemical ingredients or plants, paraffin packs, complete and partial steam baths, medicinal bath with chemical ingredients, baths with underwater massage, spa bubble, oxygen, baths in collective kinetic pool and more)
4. Balneal-therapy (sulphurous spa water, shower-massage, Scottish shower, alternating vertical showers, underwater shower, shower with hot air, steam shower)
5. Massage therapy (dry massage, rehabilitation massage)
6. Physiotherapy (individual, collective, peripheral joints and spinal manipulation)
In order to open the treatment complex and to benefit from the high quality of the water from this place it's necessary an investment that Neamt County Council and the local authorities don't have. Neamt County Council already has a feasibility study for the rehabilitation of Negulesti Resort.
Giving the circumstances, the Company NEAMT TURISM, founded by Neamt County Council and the Local Hall from Piatra Soimului commune, wishes to partner with a private investor in order to restore Negulesti Resort and to re-include it in the balneal touristic circuit. The conditions of a potential partnership will be negotiated and discussed with the potential investor.
Contact person:
Mr. Claudiu Padure – assistant inspector at Neamt County Council
Phone: +(40) 233 21 28 90 interior 235
Mobile phone +(40) 745 020 818