The Festival "Fuctele de padure" – first edition October 2008
7 November 2009
No Comment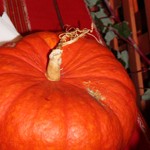 The first edition of the Festival "Fructele de Padure" took place between 3 and 5 October 2008 at Piatra Neamt. The festival was organized by the Neamt County Council, the Chamber of Commerce and Industry Neamt, ANTREC Neamt and the Forestry Department Neamt. The sponsors were SILVA FRUCT – natural juice, Poiana Negri and PLANTAVOREL Piatra Neamţ.
The official opening took place in the building of Neamt County Council with a series of scientific whitepapers about the benefits of berries and the importance of having a clean environment. These whitepapers were presented by:
Dr. ing. Costache RUSU – " Berries –more than just a product of the forest";
Dr. ing. Carmen ŢEBRENCU – " Berries between food and medicine";
Ing. Gabriel HANGANU – "Silvafruct – presentation, qualities";
Ing. Marius Eduard CAIA – "Silvafruct – the only product from berries with BIO certificate";
Dr. Susana GEANGALĂU – "Ecology – economy and development".
Berries were the "cuisine theme" of the festival and it was present in different forms, such as: syrups, nectars, gems, tea, medicaments, natural cosmetics, jam and sherbet. Many pensions participate with stands of their agro-touristic packages and different products made out of berries. They all got diplomas for their interest and participation.
Another event was considered by some contests for the most beautiful stand, the most original product, the tastiest product and some drawings made by children.
"This kind of events has to be the beginning of a brand that will help the tourism from Neamt County to evolve. This festival is a starting point to promote the tourism from Neamt County and it's also a unique chance that has to be capitalized to the maximum" was the declaration of Vasile Pruteanu, the President of the Neamt County Council
This festival will take place every year. We wish to create a tradition and an opportunity to promote the tourism and the local gastronomy from Neamt County.
Photo Album
Click the images for a a larger version