Piatra Neamt City Days, June 2010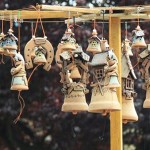 This year, Piatra Neamt City Days will be organized between June 24 and June 27. The official opening will take place Thursday June 24 at 14:00 at "Stefan cel Mare" Tower from "Piata Libertatii" Plaza and will consist in a show where young talents from Piatra Neamt will perform for everyone that will be present.
The entire event will be organized in more than just one place. Between June 25 and June 27 in "Piata Libertatii" Plaza will be organized Expoflora Flower Fair. In Forum Shoping Center Mall visitors will participate at a Clothing Fair. Saturday, June 26 at 16:00 at the Town Swimming Pool "Strandul Tineretului" at Rustic Restaurant will take place the V-th edition of the Gastronomic Contest where several local restaurants will present their best foods. Sunday, June 27, starting with 12:00 you are invited at Piatra Neamt Rally to see how skillful the pilots are.
For those of you that love music, each night, starting with 18:00, on the scene that will be arranged at the Town Swimming Pool "Strandul Tineretului" will be organized shows and concerts. Between 18:00 and 20:00 there will be folk shows by children from Gh. Cartianu High school. Starting with 20:00 you'll see shows by Delia, Andreea Banica, Holograf and Connect-R.
Everyone that seeks to have a good time is expected to come in Piatra Neamt between June 24 and June 27, 2010.