New Year's Eve concert in Piatra Neamt (2010 – 2011)
30 December 2010
No Comment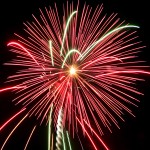 We invite everyone to Piatra Neamt on the night of New Year's Eve to celebrate the beginning of the year 2011 with a great concert and a great fireworks show. Everywhere in the world this is a special moment when all the people leave all worries behind and hope for a better year together with family and friends. Piatra Neamt Town Hall will organize a live show in the center of the town, near the Unic Complex.
The New Year's Eve show will begin on December 31, 2010 at 21:30. Here are some of the guests that will perform in that night: Dj Sava and Raluca, Matteo, Mattias and Lorena. There will also be folk traditional music that will offer a traditional way of spending the night between years.
The Town Hall of Piatra Neamt also invite you to the fireworks show that this year will be different from other years: the fireworks will explode by following a musical theme. The fireworks and the music show are a good reason for spending this special night in the center of Piatra Neamt.

Fireworks on New Year's Eve in Piatra Neamt 2011, Timisesti commune, Neamt County
The Romanian tradition says that the new year will be like the night of New Year's Eve: that's why everyone is trying to spend it in the most pleasant way as possible. Good food, wine, bear and the traditional "tuica" are a must on the table of every Romanian house.
The organizers of this show wish you a new year full of joy and health!
Happy New Year!