Spend the Winter Holydays in Neamt County
9 December 2010
No Comment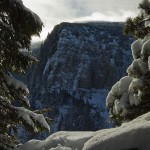 We invite you in Neamt County, to spend your winter holyday in a mountain town, to enjoy the snow, traditional food and accommodations designed with a rustic feeling that incorporates traditional objects like fabrics and decorations.
The highlight of the winter holyday is represented by Christmas, New Year's Eve and Boboteaza: these are also religious holydays for Romanians, full with traditions, customs and beliefs. Here in Neamt County you can still witness these traditions that bring joy and good-luck-wishes each year. We talk about traditional Christmas carols, traditional best-wishes songs from New Year's Eve called "plugusor", the songs from the first day of the year called "sorcova", traditional dances with masks ("turca", "cerbul" – the deer, "brezaia" – the goat, "capra" – the goat) and other dances like "calutii" – the horses, "brungherii" and "calusarii" – the horsemen.
These customs and traditions that can be seen in Romania during the winter holydays represent our spirituality and our way of being. The fresh mountain air, the hiking trails, the ski slopes, the traditional houses from remote villages, the traditional food, the sledges with bells are some of the ingredients of a successful winter holyday and also some of the reasons for coming here.
Neamt County offers numerous accommodation possibilities located in the middle of nature. The main attraction is the surrounding mountains, the fresh air and everything that comes along with it. The touristic pensions are decorated in a traditional style, the traditional food is prepared and everything is ready to receive tourists.
We invite you to spend the winter holyday in Neamt County and to enjoy a traditional Romanian Christmas and New Year's Eve, with traditional dances and specific customs.