"Lada cu Zestre" Festival: the program and participants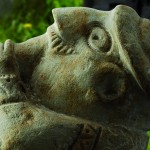 "Lada cu Zestre" Festival of folkloric art will take place in Tineretului Park from Piatra Neamt between May 27 and 29, 2011. This is the VI edition of the festival and the purpose of this event is to promote traditional arts and to encourage younger generations to carry on these traditions.
The edition from 2011 of "Lada cu Zestre" Festival is organized by Neamt County Council, the Local Council of Piatra Neamt, the Museums Complex and the Artisans Association from Moldova.
The program of the Festival "Lada cu Zestre"
Friday May 27
08:00 – 10:00 The arriving of the artisans
10:00 – 12:00 Stand checking
12:30 The official opening of the festival
12:30 – 20:00 The actual exhibition
Saturday May 28
09:00 – 20:00 The exhibition
11:00 Presentation: "The story of the clay – from the Cucuteni ceramics to the present day ceramics" (the event will take place at the Cucuteni Museum from Piatra Neamt)
13:00 – Judging the stands
14:00 – The award "Nicolae Popa"
Sunday May 29
09:00 – 18:00 The exhibition
12:00 Handing the diplomas
18:00 The end of the festival

Roman's Days 2011, Neamt County
Artisans that will participate to "Lada cu Zestre" Festival
Ceramics: Mocanu Marcel – Branistea Galati, Molnos Joszef – Corund, Harghita, Chira Vasile – Baia Mare, Maramures, Pietraru Laurentiu – Horezu, Vâlcea, Dogaru Mihai – Lungesti Vâlcea, Iacinschi Eusebiu – Botosani
Neolithic ceramics: Mihuleac Ionela – Iasi, Istrati C-tin – Piatra Neamt, Maxîm Petru – Dorohoi, Botosani, Moldovan Nicolae – Timisoara, Jorj Dimitriu – Bucuresti, Mitroi Nicoleta and Ioan – Rosiorii de Vede, Teleroman
Wood: Cramariuc Florin – Suceava, Lungu C-tin and Ionela – Humulesti, Neamt, Apalaghiei Maricel Hulub – Dângeni, Botosani, Ferastraoanu Margareta – Piatra Neamt, Stan Dumitru – Vâlcea, Pr. Ionita Vasile – Dumbraveni, Suceava, Neamtu Vasile and Maria – Neamtisor, Neamt, Benta Nucu – Falticeni, Suceava, Constantinescu Cristian – Bârlad, Vaslui
Traditional clothings and interior textiles: Lungu Marian – Sanduleni, Bacau, Andronic Vera – Manastirea Humor, Suceava, Mihalachi Iulian, Baltatesti, Neamt, Goran Iulia – Breaza, Prahova, Denis Reka – Odorheiu, Harghita, Ciocârtau Rodica – Pipirig, Neamt, Paval Emanuela – Plopeni, Suceava, Zoitanu Maria – Mihai Viteazul, Ungureni Botosani, Cojocaru Aurica, Mihai Viteazul, Ungureni Botosani, Niculescu Cristina – Stoenesti, Vâlcea, Kovacs Istvan – Sfântu Gheorghe, Covasna, Frenti Dorina – Reghin, Mures, Borodi Manuela – Budesti, Maramures, Nicora Cristian – Bistrita, Bistrita Nasaud.
Leather: Ghita Virginia – Brasov, Dolhescu Nicolae – Pipirig, Neamt, Vasiliu Constantin – Iasi, Jano Josef – Sfântu Gheorghe, Covasna, Gavrila Roman – Bistrita, Bistrita Nasaud
Religious icons and naïve paintings: Hisan Cecilia – Piatra Neamt, Maric Ioan – Bacau, Turiceanu Cristina – Saveni Botosani, Acasandrei Valentina – Iasi, Iancu Florin Dan – Braila, Costinas Elena – Reghin Mures
Braids: Zoltani Danila – Sighisoara, Mures, Cozmînca, Iasi, Ciocârlan Elena – Stefan cel Mare, Neamt, Toderascu Lilian – Lespezi, Iasi
Masks: Purdila Valentin – Falticeni, Suceava, Tertiu S. Reginica – Nereju, Vrancea
Finery: Solomon Doina – Roman, Neamt, Gheorghian elena – Suceava, Vasiliu Maria – Târgu Neamt, Andrei Costin – Bucuresti, Pal Melinda – Sfântu Gheorghe, Covasna, Dee'k Csaba, Odorheiu Secuiesc – Harghita, Constantin Ion – Bucuresti
Painted eggs: Matei Ioana, Vintila Voda – Buzau, Juravle Doina, Brodina – Suceava, Nichitean Liliana – Moldovita, Suceava
Traditional foods: Onu Andrei – Brasov, Arges, Neculai Ana – Varatec, Neamt
Musical instruments: Predusel Marin – Rosiorii de Vede, Teleorman
Candles: Ardeleanu Petrea – Pârjol, Bacau