The autumn's beauty on trails in Neamt County
23 October 2011
No Comment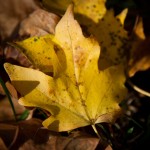 The hot summer days are just a memory now when autumn is here with its incredible colors. To witness the beauty of this season you'll need to escape the asphalted streets and go into the villages or on mountain trails.
Visit traditional villages from Neamt County and you'll see traditional houses where people still practice the old habits. You'll witness the making of the wine from ripe grapes, you'll see traditional carriages coming from fields full of pumpkins and corns.
The environments are just like paintings with perfect composition, depicting the last warm rays of the sun before winter and the crazy colors of autumn. It's like nature went beyond perfection and created something that outmatches our imagination.

Autumn toward Secu and Sihastria 2011, Neamt County
The grass is still green and creates a perfect contrast with the yellow and reddish forest. The smell of ripe fruits and smoke can be felt on the streets of traditional villages.
Stop wasting time: autumn is short and soon the sunny days and beautifully colored trees will be replaced by rain and empty branches. Neamt County can be the perfect place to witness the beauty of this season.