Local artisans at "Lada cu Zestre" Festival the VII edition – Piatra Neamt 2012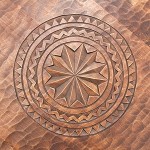 This year, at "Lada cu Zestre" Festival participated over 70 artisans from Romania and Moldova Republic and for three days they offered to all those that love traditions and traditional art the chance to see traditional handmade objects. The organizers of the event were Neamt County Council, The Local Town Hall from Piatra Neamt, Neamt County Museum Complex, the Local Artisans Association from Moldova and the Local Artisans Association from Neamt County.
In the first day of the festival Neamt County Council offered two awards to local artisans from Neamt County. The excellence in art award was given to the local artisan Vasile Gaman and the award for promoting traditional art went to the local artisan Constantin Lungu from Targu Neamt. "Nicolae Popa" Award for authentic popular art was won by the artisan Florin Cramariuc from Suceava who also is the president of the local artisans from Bucovina region.
"Niculae Popa" Award was given the second time at the initiative of Neamt County Museum Complex in memory of the artisan from Tarpesti. Damian Popa, the son of the artist Nicolae Popa handed the award.



Lada cu Zestre Festival 2012, Neamt County