Temporary exhibition of prehistoric mammal from Barlad Plateau
22 November 2012
No Comment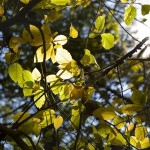 Between November 2012 and January 2013 at the History and Archeology Museum from Piatra Neamt visitors will be able to see a beautiful exhibition of prehistoric mammals from Barlad Plateau. The exhibition represents a series of paleontological investigations of that region. The opening of the exhibition will take place Friday, November 23 2012 at 11:00.
At this exhibition are exposed fossils that are from mammals that used to live in warm and cold climates from Miocene and Pliocene and up to Quaternary. The oldest fossils are about 10 million years old and the youngest are dated about 10000 years before Christ.
Among the exposed pieces there are fragments from the horn of a giant deer, skulls, teeth and so on. The natural science section from "Vasile Parvan" Museum from Barlad hosts over 500 pieces collected over time in Barlad Plateau.
The exhibition is organized by Neamt County Museum Complex, the Natural Science Museum from Paitra Neamt and "Vasile Parvan" Natural Science Museum from Barlad.

Prehistoric mammals exhibition, Neamt County