Visit Neamt County during the winter holidays
18 December 2012
No Comment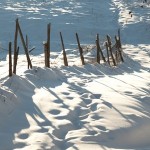 Tourists that want to spend the winter holidays in Neamt County have to hurry because the end of the year is right at our doorsteps. The offers of the pensions have raised the interest of tourists that will come to experiment the local generosity of the people that live here.
Neamt County welcomes you with incredible environments and traditional houses beautifully decorated for Christmas. Here, traditions and customs are still kept alive and start at St Nicolae (St Nicolas) on December 6 and end at St Ioan (St Joan) on January 6.
Beyond the people and their traditions Neamt County attracts tourists because of its natural beauties and mountain environments. The ice skating from Piatra Neamt and the ski slopes from Durau and Piatra Neamt are entertainment places well visited this time of the year. Ceahlau Mountain and Bicaz Gorge are also highly visited during this time of the year.
The accommodation in Neamt County can be made at hotels and pensions that offer all sort of touristic packages. Visit Neamt County during winter holidays and experiment the local traditions and customs and also the natural environment.