Local artisans – messengers of the old traditions and customs
26 February 2013
No Comment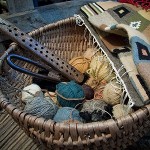 In Neamt County are still kept lots of the old traditions and customs that impress us with its variety. Every detail of the trades that are still kept active reflect the history and the cultural heritage of the area, being at the same time unique tasks transmitted from one generation to another. The creations of the local artisans from these days continue the old traditions and represent a bridge that connects the past and the future.
Transmitted from one generation to another, traditions and customs were strictly respected, assuring the order of things inside the community. Traditional customs are divided in categories: winter customs, religious customs, familial customs, social and medical customs.


Leaving the old ways and adopting new ones had to be made over time, during which the traditions played a big part as an inspiration. The wood artisans added over time more decorative elements on their creations. The same thing happened with the weaves and the reason for that is that art, customs and traditions evolve over time and they also have to represent the present.

Local artisans, Neamt County
All these local artisans are contributing through their objects to the continuity of traditions and old customs keeping its value for future generations.