Natural parks from Neamt County – places of relaxation and outdoor trips
26 February 2013
No Comment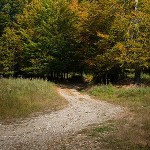 The three natural parks from Neamt County offer numerous possibilities for outdoor activities: these places are perfect destinations for relaxation. It represents an alternative to spending time in the great outdoors and a real antidote for stress. The network of touristic routes invites tourists to hike on these trails or to pedal on dirt roads in the forests.
As a tourist, once you reached the natural parks you'll have the opportunity to experiment nature with all senses. You can explore the wealth of flora and to cross picturesque valleys and forests.
Ceahlau National Park has three protected areas: "Ocolasul Mare" Scientific Reservation, "Polita cu Crini" Botanical Reservation and the monuments of nature Duruitoarea Waterfall and the Big Aven. Ceahlau Massif is one the most visited mountain from the entire Moldova region and has 7 marked routes that you can hike on.


Vanatori Natural Park became a protected are in 1998 and every year tourists come to discover the multitude of cultural and historical places that are located here. The park is well known for its population of bison that can be visited at "Dragos Voda" Wildlife Reservation.

Natural parks, Neamt County
Cheile Bicazului – Hasmas National Park offer to tourists beautiful places to visit like Sugau and Lapos Gorges, Munticelu Cave or Bicajel Gorge. The park also has 18 touristic routes.