"Lada cu zestre" Festival in Neamt County 2013 the VIII edition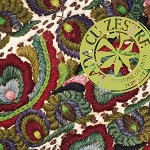 Between May 24 and 26 in Curtea Domneasca Plaza from Piatra Neamt will take place the VIII edition of the Folkloric Art Festival "Lada cu zestre". Through this festival we want to maintain alive the local traditions and the cultural heritage by stimulating the interest for traditions and customs in younger generations.
The festival unites some of the most well known artisans from all over Romania, specialized in ceramics, wood working, skins and furs working, weaving, traditional masks, egg painting, religious icons, musical instruments and traditional food products. The visual wealth is proof that our traditions express joy and beauty through colors and symbols.
The organizers of the event are Neamt County Council, Piatra Neamt Local Council and Town Hall, The Museums Complex from Piatra Neamt, the Artisans Association from Moldavia and the Artisans Association from Neamt County and the Cultural Scientific Foundation "Constantin Matasa" from Piatra Neamt.
The program of the festival
Friday, May 24
08:00 – 10:00 the arriving of the participants
10:00 – 12:00 view of the stands
12:00 – 12:30 the official opening of the festival
13:00 – 13:30 artistic program
13:30 – 20:00 exhibition
Saturday, May 25
09:00 – 20:00 exhibition
11:00 Colloquy "The Wood Civilisation"
14:00 "Nicolae Popa" Award
Sunday, May 26
09:00 – 18:00 exhibition
12:00 participation diplomas
18:00 the closing of the festival