Neamt County at the Romanian Touristic Fair from 2011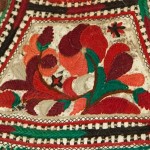 Between November 3 and 6 2011 took placed the XXVI edition of the Romanian Touristic Fair, the autumn edition. At the event participated 110 participants from 19 countries: Romania, Argentina, Austria, Brazil, Bulgaria, Chile, Croatia, Cuba, Egypt, Hungary, India, Japan, Mexico and others. The president of Neamt County Council was one of the five officials that cut the opening ribbon.
Neamt County was represented by officials from Neamt County Council, Piatra Neamt Town Hall and Neamt County Chamber of Commerce that presented some of the most interesting attractions from the area: touristic routes from Neamt County, the monasteries from Neamt, Bicaz Gorge and Curtea Domneasca Plaza from Piatra Neamt.
In 2001 the organizers of the event placed the Book of Honor in the stand of Neamt County. The event was organized by the Romanian Chamber of Commerce in collaboration with The Private Organizations from the Romanian Tourism, UNESCO Romania, the National Museums Network from Romania, Travel Mix Television and Turism Verde Association.