Lute Festival in Neamt Fortress
12 August 2014
No Comment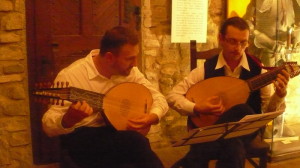 Petre Tutea Cultural Center is pleased to forward theinvitation to be guests of the fourth edition of the traditional events of Neamţ Fortress Lute Festival.
This notable opened vector of cultural tourism from Neamt is organized under the Ministry of Culture and National Heritage, in partnership with The Museum of the County, the seven o'clock of the evening during August 15 to 17, 2014 in the Meeting Hall of arched vaults Neamt Fortress (Targu Neamt, Neamt county).
The event is attended by host of llute players of Romania (minstrels from Iasi, Timisoara, Hunedoara, Bucharest), and some musicians who were associated lute (teorbă, vihuela, Celtic harp).
Each concert will be accompanied by Shakespearean sonnets assemblies, offered by maidens of historical reconstruction Order and Order Basarab Musat Radauti Cluj.
During the three days there will be concerts performed by musicians Constantin Lazar, Caius Hera and Costin Soare.
In the same period with Lute Festival, also in Neamt Fortress, from 11th hours to sundown,  Medieval Art Event in Citadel Neamt, are held in the evenings, event hosted since 2009 the city boundary on Pleşului Hill.