The Romanian Tourism Fair, Fall Edition, 2014
20 January 2015
No Comment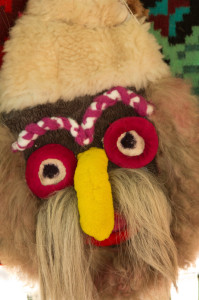 Romanian Tourism Fair, the largest national fair dedicated tourism industry has come this fall at the XXXII edition. Organized in ROMEXPO Exhibition Centre – Bucharest, 13-16 November 2014, the event will focus on promoting tourism products for the winter season.
In this edition, Neamt County Council, will present the tourist offer of the county in a custom stand, under the title "Holidays in Neamt", an invitation to tourists to visit these places.
On this occasion was made brochure "Neamt County – your holiday destination" showing to travel agencies and visitors various ways to spend one, two or three days in Neamt, presented as packages that include the most beautiful and representative tourist objectives of Neamt County. In addition to this offer, will be presented the other two brochures from previous editions, "Holiday in Neamt" which includes trails of 4-5 days and "Eternity was born in the village – agro-tourism in Neamt", designed to provide all tourism products existing in rural areas. However, the stand Neamt await visitors and tourism promotion materials – albums, maps and DVDs – which make available the rich tourist offer including natural protected areas, folk art, monasteries and churches from Neamt Area, museums and memorial houses, rural tourism and other recreational opportunities.
It now became a tradition to be invited to our stand, one representative of craftsmen from Neamt area, being a focal point for public delighted by its practical demonstrations of skill. This edition will be present Ionela Lungu craftsman who will introduce us to the atmosphere of the holiday season and she will manufacture New Year's popular masks that are specific to Targu Neamt area. The Master will present together with other objects, made traditionally, and the suite of figurines symbolizing fun and expressive characters from the stories of Ion Creangă.
The ambiance of winter holidays will be maintained through programs presented by the Popular School of Arts students from the Centre for Culture Carmen Saeculare Neamt, along with two bands of carolers from Targu Neamt area that will offer performances of traditional customs from Neamt, brought to the fair by Association "Ozana Valley".
Neamt County Council wishes that by participating in the Romanian Tourism Fair to bring to the attention of visitors this land full of history, culture and traditions, hardworking and hospitable people, with a downright spectacular nature and expecting them to pass boundaries.
Visitors are expected to stand Neamt, located in Hall C3 ROMEXPO Exhibition Centre – Bucharest, 13-15 November 2014, between the hours of 10.00-18.00 and Sunday, November 16, 2014 between the hours of 10.00-16.00.