VISIT NEAMŢ – the new mobile app for a perfect holiday in Neamţ County
18 December 2018
No Comment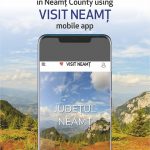 VISIT NEAMŢ – the new mobile app for a perfect holiday in Neamţ County
Neamţ County Council launched Visit Neamţ mobile app, a digital tour guide dedicated to promoting tourism on the territory of Neamţ County.
The application is part of the promotional approaches of Neamţ County Council, simultaneously responding to the objective of increasing its visibility as a tourist destination, nationally and internationally and to the promotion of sustainable tourism in the region.
Visit Neamţ is a multi-purpose app, with a user-friendly interface, available in three languages: Romanian, English and German, addressing both Romanian and foreign tourists, as well as locals, consisting of a vast data base which contains easily accessible information about the natural, cultural and spiritual heritage of Neamţ County, and which provides users with the possibility of planning personalized tourist stays and itineraries.
Structured on nine different modules: "Discover Neamţ", "Touristic circuits", "Events", "Museums", "Gastronomy", "Free time", "Rest and relaxation", "Explore the surroundings, "Useful information", the application provides tourists with accessible and interactive information. Each section contains relevant information (presentation text, address, phone, web page, photos and videos, and precise location using Google maps). The app can be used both online and offline, because of the keeping of cache after a first visit.
Any user can find information on tourist attractions in Neamţ, events, concerts, shows and festivals, recreational and leisure activities, culinary specialties of the area, local artisans, tour packages, accommodation, food and related services, general information (transportation, shopping, medical services, etc.).
The app allows the continuous update of its content, and also the customization of the content submitted to users, by sending push notifications to everyone who downloaded the application. This way, users are notified of the events to take place as well as of the new tourist facilities and products. Furthermore, Visit Neamţ allows users to locate, in real-time, the events notified by the platform administrator.
Visit Neamţ app is developed and managed by Neamţ County Council, and can be downloaded directly to your mobile device from Google Play: https://play.google.com/store/apps/details?id=com.visitneamt, AppStore: https://itunes.apple.com/us/app/visit-neamt/id1439893550?mt=8 or by scanning the QR code below: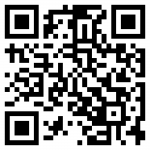 Photo gallery:
Video: