Neamț's exquisite taste!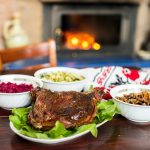 Indulge youself in traditional delicious foods in Neamț!
Starting from the sturdy peaks of the mountains untill the stretch of the lakes and the beautiful places filled with history and spirituality, the tourists who arrive in Neamț are fascinated each time by the Land's wonders and by its delicious foods.
So, you will happily find out that, here in Neamț, the lovely nature intertwines perfectly with the traditional dishes and with the captivating stories told by the locals.
Photo Gallery:
The famous moldavian "sarmale" have a special aroma and are cooked in a particular way that makes them so delicious and hard to be compared to other sorts of the same traditional dish. If we were to talk about dessert then it would be about the "poale-n brâu" (cheese cakes) mentioned in all the tales and childhood memories of the Moldavians, that are as well-known as the "sarmale" and equally asked for by the tourists.
Photo Gallery: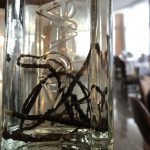 Another speciality in the Neamț County is the "schinduc", which is a brandy obtained from the fenugreek roots. This plant grows only in Ceahlău Massif, the Holy Mountain of the Romanians; only the monks know where to pick it up from and how to keep it to soak for a few months in the plum's whisky. The brandy gets a special taste and a delicate scent, becoming a body tonic because of the plant's miraculous properties.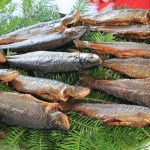 Tourists can also be delighted here in the Neamț County by the delicious "hârzob" – trout wraped in fir-tree branches – a one of a kind dish by its cooking secrets, the suitable fire temperature and the wood used to get the perfect flavour. The trout can be found in the mountain's waters, such as: Bistrița, Cracău, Tarcău, Bistricioara or Bicaz. Therefore, the trout can be used for cooking various foods.
After you've enjoyed everything you've met on your path, people and places, after you've tasted other delicious traditional foods such as the Moldavian stew, the soup in a loaf of bread, polenta mixed with cheese, sour cream and baked in the oven, Moldavian meatballs, cabbage pie or dumplings and so many more, at the end of your journey in Neamț, you will be left with plenty of memories, with the delicious taste and flavor of the foods and with the revelations that this enchanting land has offered you!
Photo Gallery:
Come back soon in Neamț! Live the adventure and the joy of the precious moments!
Carpe diem by travelling!
#safetravel #visitneamt