Blues, rock, folk music and rowing race in Neamț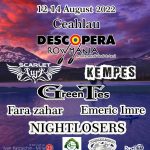 The 4th edition of Water Music Festival, the only festival in Moldavia combining music and water sports, will take place between 12-14 August, 2022, on the shores of Lake Izvorul Muntelui, in Bistricioara village – Ceahlău commune, at the foothill of Ceahlău Massif, in a fairytale like setting.
More than 10,000 participants attended the previous editions of the festival, and this year's edition promises amazing performances, and an incendiary atmosphere.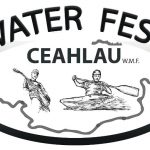 The event is part of the national campaign "Discover Rowmania – wild Romania seen from a boat", an initiative of "Green Ties-CRAVATE VERZI" Association and "Ivan Patzaichin Mile 23" Association, in partnership with the "United Waters of Romania" Alliance.
The campaign aims to reconnect people with nature, capitalize on Romania's hydrographic network, promote ecotourism and outdoor events, mainly through rowing competitions, and at the same time encourage a better understanding and of nature and raising sustainable tourism awareness . The kanu boats (sort of canoes) with 10+1 seats will be in the spotlight of these water speed sports competitions.
The organizers invite all tourists and locals fond of outdoor festivals to participate in this year's edition. Nature and water sports enthusiasts, and also companies involved with environmental projects are welcome to join. The aim is to create an active social, cultural and sports community. Taking part in the competition also represents a tribute to its initiator, canoe racing coach and sprint canoeist Ivan Patzaichin, and a testimony of the desire to improve the preservation of the environment, by means of personal, direct involvement.
For tickets, reservations and further information, please visit the organisers' websites:
https://www.facebook.com/waterfest2020
https://www.youtube.com/watch?v=Urn7hGSJYYE
sport & physical activity