EcoBrunch and Bison safari in Bison Land. Relaxed, Friendly and Informal
16 September 2022
No Comment
Besides visiting the many museums, memorial houses and beautiful monasteries and hermitages in Neamt, don't forget to plan a bison safari and thus discover even more the Land of the Bison, the greenest destination in our country, internationally recognized and awarded annually since 2017, for the good practices of conservation, promotion and development of the area. Here the bisons reign since the spring of 2012, when five bison were released, three males and two females. Bison Land is nowadays the only place in Europe where bisons can be seen in freedom in the forests of the Park, in semi-freedom in the acclimatization enclosure, and in captivity inside "Dragoş Vodă" Carpathian Wildlife and Bisons Reserve.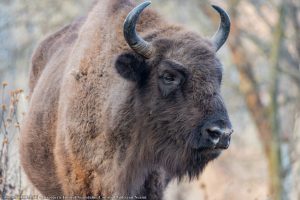 A species on the verge of extinction 10 years ago is now the pride of the Moldavian forests, being hosted in Bison Land, which overlaps Vânători-Neamț Natural Park. Over 60 bisons roam free here, half of which came to life in this amazing natural area, spreading on a surface of approximately 76.160 acres.
A bison safari through the forests in Neamț gives you the opportunity to observe, get close and enjoy the encounter with a real bison (which weighs about a ton), one you can find in the nature park, assisted by a ranger, on foot or by car, in the wild or in semi-freedom.
The shortest route takes about two hours and is of a medium level of difficulty. Of course, in addition to encountering the bisons, visitors can also observe other wild animals from the rich fauna of Vânători-Neamț Natural Park.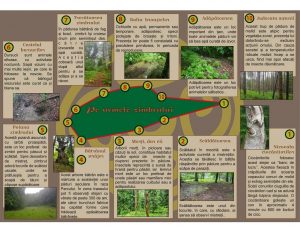 Did you know?
Dead trees, standing or fallen to the ground, make the habitat of many species of insects and fungi present in the forest. Insects are a source of food for birds, and dead wood is a favorite place for some birds or small mammals to shelter or build their nests.
Poiana Zimbrului (Bisons' Glade) is a favorite place for bisons to graze and bathe. Unlike the wild boar, the bison loves dry bathing places, where it covers itself with dust to get rid of hornets and ticks.
Every season, but especially in autumn, local producers, talented craftsmen and artists from Neamț meet at EcoBrunch in Bison Land, an event celebrating both culture and gastronomy, that supports the preservation of local authenticity, and the promotion of Bison Land as the only ecotourism destination in Romania included in Top 100 Sustainable Destinations worldwide.


So on the 1st of October, the organizers are waiting for you to join a feast in the middle of nature, in a wonderful location: "Casa dintre Pini" Guesthouse, situated on 11 Pensiunilor Street, in Agapia commune.
For details on costs and how to join the event, click the link below:
https://booktes.com/bilet/ecobrunch-in-tinutul-zimbrului-neamt?source=homepage_banner&fbclid=IwAR2HsP9e27cW7Gj6P97iUDE6nRcLGecUx5eTAYPudV_BCosHPxcP8zV_H4E
The event is organized by "Ținutul Zimbrului" Association, Casa dintre Pini Guesthouse, in partnership with local businessmen, with the support of "My Transylvania" Association and Booktes.