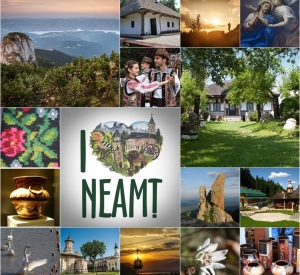 Summer Session, August 7 to 12, 2019
Neamţ County
Council organizes the summer edition of the project "Photo event in
Neamţ", which will take place between the 7 and 12 of August, 2019. The
event is dedicated to both professional and amateur photographers, passionate
traveling and sightseeing.
The project
aims to develop a new portfolio of photos that will be used for the tourist
promotion of Neamţ County.
The event
provides participants the opportunity of knowing closely the most beautiful
places and tourist objectives in Neamţ Land and to promote them through their
photos.
Those
interested to participate in the event will take part …
Read the full story »