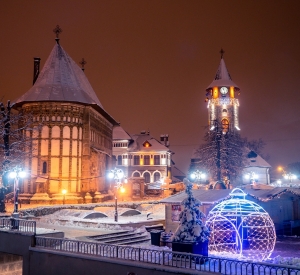 It's December, Christmas is coming …
We heartily invite you to the 4th edition of the Christmas Fair in Neamț! The holiday market, arranged within the perimeter of the Royal Court in Piatra Neamț, will be open from December 13, 2019 until January 5, 2020.
Photo gallery:
December is the month of coming together, exchanging gifts, singing carols, and
commemorating the Nativity.
So, we invite you to come to Piatra Neamț and step into a fairytale setting, let yourselves be immersed into a special holiday atmosphere, lift up your soul with music and …
Read the full story »