The Memorial Museum Veronica Micle from Targu Neamt
24 September 2009
No Comment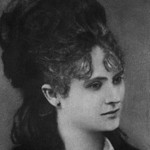 Address: str. Stefan cel Mare nr 33, Targu Neamt, Neamt County
Tel: +(40) 233 66 25 94
Founded: 1834
Category: Memorial Museum
The program of Visits:
daily: 9-17 (October – March);
10-18 (April – September)
Monday: closed
Short description
The memorial house of Veronica Micle was built in the year 1834 by the Monastery Neamt and bought by her mother in 1850. The building was made from wood and brick in a traditional Romanian style and represents a precious relic of the past century. The poet Veronica Micle receives this house as a wedding gift, from her mother, in 1864 when she marries Stefan Micle.

Photos of Veronica Micle Memorial House, Neamt County
During her life, Veronica Micle, came to live in this house many times. Towards the end of her life she will live at the monastery Varatec and she donates the house in 1886 to the monastery with the condition that on the external wall of the house to be placed a stone inscription that would say: The House of Veronica Micle. Here will stay the nuns that would come to Targu Neamt for hospitalization.


After the house had few owners, at an initiative from Constantin Matasa, the house becomes a  national monument. Since 1982 the house is administrated by The Society of Museums Neamt, it is restored and hosts the memorial house of Veronica Micle. The museum is open for the public since 1984 and in 1998 the sculptor Popa Damian-Ioan creates a sculpture made out of bronze representing Veronica Micle.
The permanent exhibition of the museum is dedicated to the life and literal activity of Veronica Micle, which is as we know the inspiration muse of our greatest national poet Mihai Eminescu. When we leave the museum we can see the "Alley of poplars" presented in the love lyrics of the poet Mihai Eminescu.