Visit the Natural Science Museums from Neamt County
18 February 2012
No Comment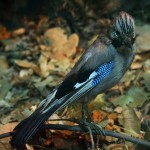 Neamt County has two Natural Science museums that offer through their permanent exhibitions to all nature lovers rare and usual animal species that represent the flora and the fauna from these parts. These two museums represent touristic attractions for tourists that come to visit Neamt County and a visit to these museums is an imaginary trip into the wild side of Neamt County area.
The Natural Science Museum from Piatra Neamt was first opened for public in 1960 and the permanent exhibition is organized as a monographic presentation of Neamt County from different points. Today, the museum has approximately 40000 pieces in its collection of fauna and 10000 pieces that represent the flora from this area. You can also see a unique collection of fossilized fishes.


The Natural Science Museum from Roman was first opened in 1962 and starting with the year 2011 it's located in a new building from the main park from Roman. The building of the museum has a surface of 463 square meters and hosts collectable pieces from the confluence area of Moldova and Siret rivers. The museum has an original and valuable patrimony and hosts collections of fauna and flora from the forests that surround Roman.