The plant life in Ceahlău National Park
27 August 2015
No Comment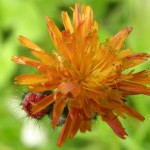 The plant life in the massif, protected by the foundation of Ceahlău National Park, displays extremely valuable mountain ecosystems, most of them continuing in all sub-areas, and contains a luxuriant mixture of a wide variety of species. The reserve is a genuine paradise for researchers and visitors owing to the outstanding scientific importance of the vegetation growing on the rocks, most of the plant groups grown on rock shelves, on a limestone layer, or on conglomerates which is endemic (only locally spread). Moreover, its interest equally lies in the fact that this is the habitat of around a third of the flower species in Romania.
The interest of scientists in the flora in Ceahlău has developed since the beginning of the nineteenth century, paralleled by a true opening of the mountain to the trekkers and travellers impressed by the charm of the area. To begin with, there were researches focused on higher plants conducted by the botanist J. Edel and pharmacist J. Szabo (who recorded even the date on which they climbed the mountain, i.e., 21 June 1835), whereas the investigations into the lower (non-vascular) plants) started much later at the beginning of the following century.
The exceptionally rich floral composition of the plant life in Ceahlău is revealed by the following studies, which have led to identifying 1,099 genera, 2,994 species with 66 subspecies, 117 varieties, and 31 forms.