Articles tagged with: Cinema "Mon Amour"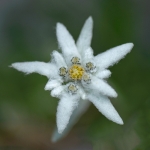 A week of broadcasts on the big screen is coming! Cinema Mon Amour is awaiting its guests!
The most complex wildlife documentary in our country, "Wild Romania", brings to the public's attention premiere footage and unique stories about the country's biodiversity.
10 years of filming, documentation and editing for a 100% authentic film, by a local production team, which united nice and dedicated people. The project was initiated by Dan Dinu and Cosmin Dumitrache, and the narrator of the documentary is the well-known actor Adrian Titieni, whose warm voice carries us, …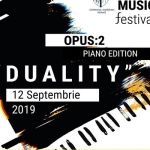 The 3rd edition of Neamţ
Music Festival has proudly been included in official the programme of the prestigious
George Enescu Festival.
The opening of the event, on Thursday, September 12, and the Gala Concert,
on Sunday, September 15, will both take place at Cinema "Mon Amour" in
Piatra Neamţ, former "Dacia" Cinema, starting at 7 P.M. The second
evening of the festival, on Friday, September 13, will be held at Rubik Hub, on
the territory of the Lido in Piatra Neamţ, starting at 7 P.M. The 3rd
day of the festival will take place inside the courtyard full …